Holographic recording is a new solution of preserving the past. They give us the feeling of the real presence of a person.
Do you Remember the scene from the Minority Report film? There Tom Cruise is visualizing memories from his family, first, he sees a holographic recording of his son running, then sees his wife entering the room in full scales, like in real life. The feeling is that she is in front of him in the flesh.
"Mom and Baby" - a powerful hologram image
Ashley Martin Scott responded to a casting call for "mom and baby" back in April 2015 and the rest it history. She was accepted to be filmed and went to 8i studios in Culver City, California. At the casting, Ashley discovered that she and her four-month-old daughter will be transformed in holograms. 8i Studio wanted to create a content to show volumetric video (holograms) in a captivated way, mom-and-baby seems a good idea for this.
"Volumetric content" - the next big thing in video

Volumetric content it's considered to become "the next big thing" in the video. And 8i studio made the perfect switch between technology and emotion. When Ashley show for the first time the recorded hologram with her baby girl, she started to cry. She wasn't thinking too much at the technology that stood behind those images, she felt that she lived again the moments when her daughter was so little and helpless. She remembers that she reached her arms out, as she was holding her baby girl and experiment "phantom" limbs.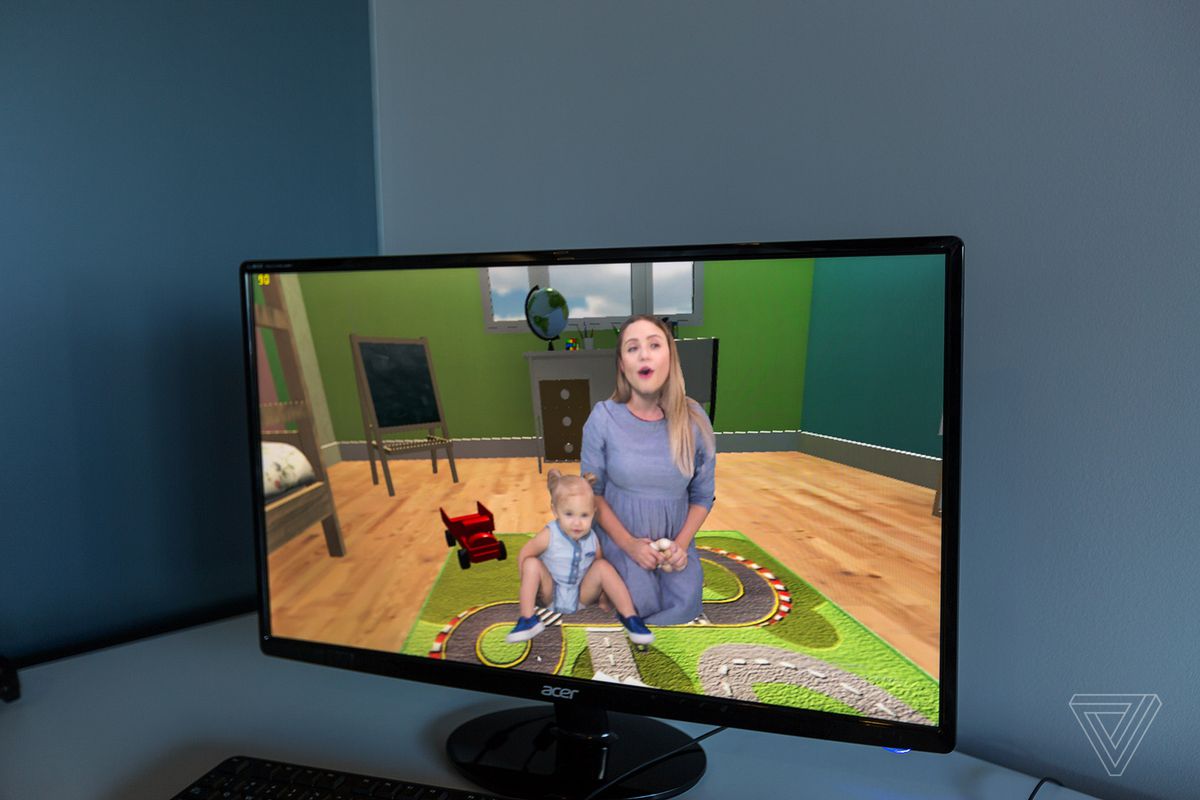 Although she knew that they weren't there in the virtual world. She felt that was like in a dream and Reese was a real baby. "I think when you're dealing with a newborn, it feels like that stage is going to last forever because your days are long and your nights are longer. But it really goes by so fast. So, to be able to jump into that again was overwhelming" said Ashley Martin Scott for theverge.com.
After this experiment, "Everybody wants holograms of their kids. If I got to have holographic memories of my parents... it really is like having a memory. It is like seeing the person you remember right in front of you" said Nicole St. Jean, 8i's vice president of content.

Soon, holographic capture will become a wonderful way to record people you know and love and keep their living image close to you, even after their death. The first idea of the hologram technology appeared in a small book called "The Invention Of Morel", published in 1940. The book describes an island that is haunted by holographic memories from a past that doesn't exist anymore.
The possibility of capturing a fragment of time on a support has always been related to the fear of time passing and death. Native American tribal cultures, like Indians, thought that that photography steals the soul. We know that this is not possible, and still, technology and science still scary us in some manner.
Photo credit: theverge.com