Citing the IAB's latest research on video advertising, 65% of marketers will move budgets from TV to digital.
The massive migration of content from a very well-known channel to the rising star – digital – started a couple of years ago.
In a study back in 2016, IAB also mentioned an impressive rise of digital budgets. Digital cuts from the TV's slice. The research mentioned an ongoing strong growth for digital video from back in 2016. That report stated that marketers were spending on average more than $10 million annually on Digital Video, representing an 85% increase from 2014.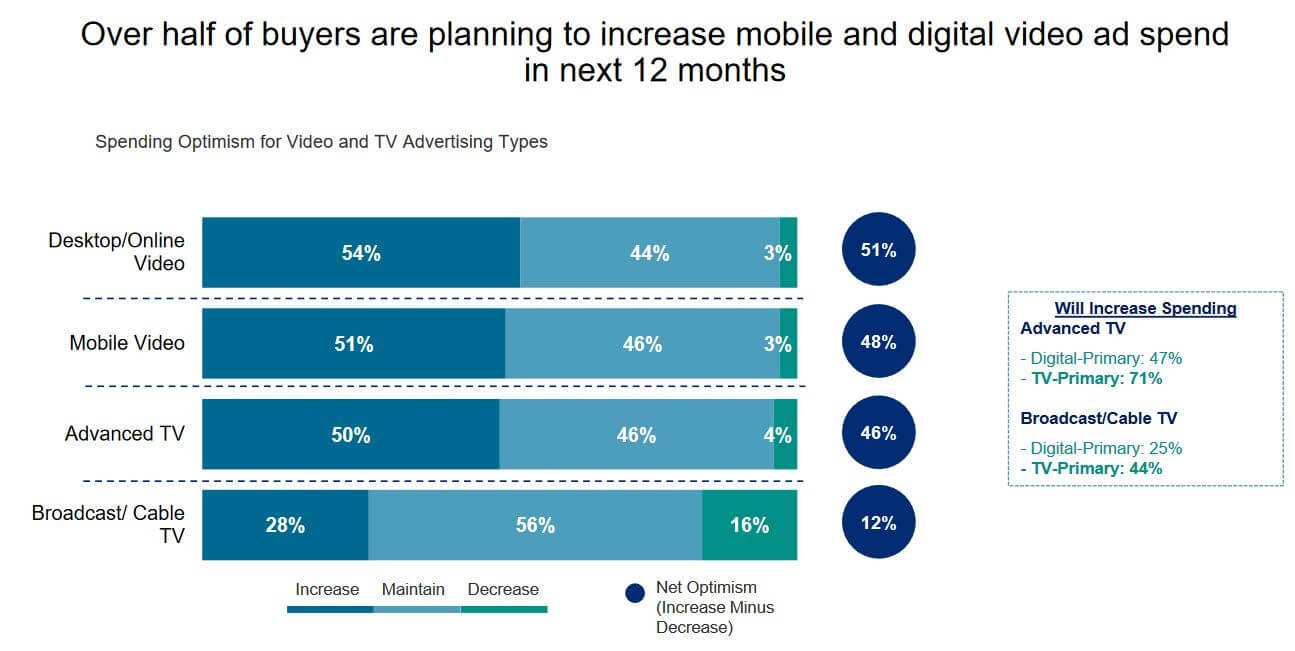 Nowadays, since the past two years when already was registered a big increase of budget in digital sector, the amount of money spent on digital video ads raised by 53 percent. The research source is the same – IAB which is reporting and evaluating the advertising industry in US.
The respondents said 59 percent of their digital/mobile ad budget is directed to video, with an average of more than $20 million for digital and mobile video ad per year. But the great part comes now: 2/3 of the plan to shift their spending on advertising from TV to digital, and more than a half responded that they will increase money for desktop and mobile video production and integration.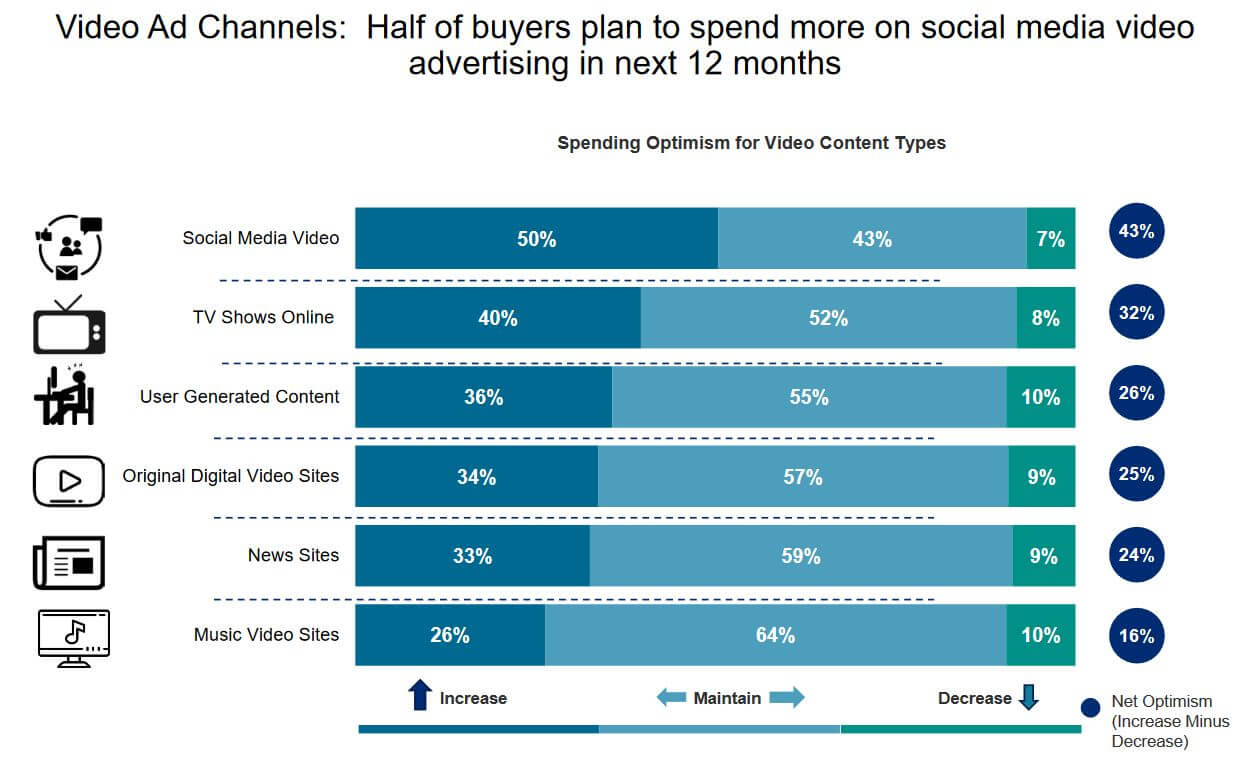 The networks that will receive advertiser's budgets
The greatest receivers of advertisers' spending will be the social networks. Despite the latest scandal, the numbers of Facebook's advertising are still great so probably the network will be the biggest beneficiary of this shift. The native upload on Facebook is riding a good reach and engagement wave since the platform received a good investment in its own digital video tools and content. These investments were made since 2016 and the move was highly appreciated by advertisers.
Once the platforms have improved their original deliver channels for video content – Facebook and LinkedIn as well-, advertisers expect that the assigned budget for digital video to increase by 68 percent since 2016.
Almost everyone that responded to the research conducted by IAB believes that the original content video on social media platforms has a special, niche, audience that cannot be reached through television.
The focus will be on creating video products that can serve cross-screen purpose. 1/3 of the respondents said that they intend to produce video content for many formats and only 20 percent of them responded that will created custom content for each platform specification.