Botnik is a new AI-assisted humor application that use human writing as a corpus to create a predictive Keyboard.
This keyboard offers word choices to humans' writers. The word-crowded content is from Seinfeld scripts, Yelp reviews, and Bezos' shareholder letters. With these words is build the predictive and idiom-specific keyboards.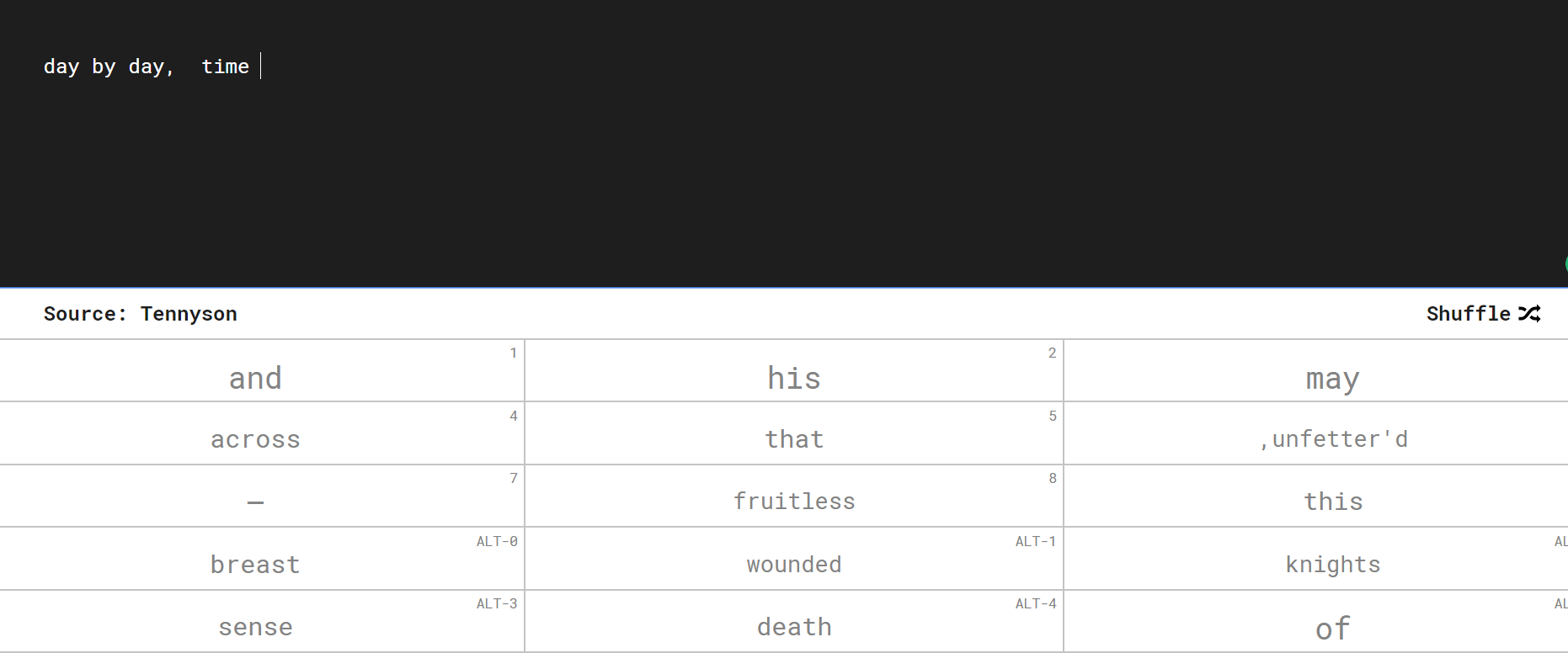 Those predictive keyboards are available onBotnik.org (http://apps.botnik.org/) and can be used to help you write a creative piece of content.
The web prototype of the Botnik predictive keyboard offers word suggestions based on any text you feed it. Load a text file via the menu in the top left, then write using the grid of options.
Gertrude Stein (biographical prose corpus), plus the @botnikstudios predictive keyboard, on wartime France pic.twitter.com/hr7z6EWqRd

— jordan buysse (@jdbuysse) November 1, 2017

"Gathers all these evocative phrases from a genre, and then builds them together in an absurd college," said Botnik cofounder, Jamie Brew in Wired Magazine. Botnik creations represent a new form of comedy and a human-computer collaboration.
Botnik's editorial processors optimize the content before publishing. The content bot was created to removes pitfalls like word choice and writer's block. But the bot needs human guidance because only a human can assure that the words make sense.
There are Botnik keyboards dedicated to Tennyson, animal facts and cooking-tutorial video:
Made With Edwina: Predictive Cooking Tutorial pic.twitter.com/Da1HTiIXBG

— BOTNIK (@botnikstudios) October 13, 2017
Botnik writing samples are interesting, but it can't write like a human because it's not capable of feeling and doesn't have a distinct and original voice. After all, Botnik is just a predictive-text generator.
Wooo! Rachel Franklin, head of Social VR at FB. pic.twitter.com/0r8XLxiTKK

— Eva Hoerth (@downtohoerth) 11 octombrie 2017