Ford Has A Seat-Testing Robot Butt Called The "Robutt". The robot mimics how our butts move in a car seat. "Robutt" it's used to determine the durability of the seats from our cars.
"Robutt" it's shaped like a human butt and help the researchers to understand how people get in an out of their cars. The car seats are covered with a pressure sensitive mat and "Robutt" helps the carmakers to adjust it and to make sure that the seats will be comfortable for many years.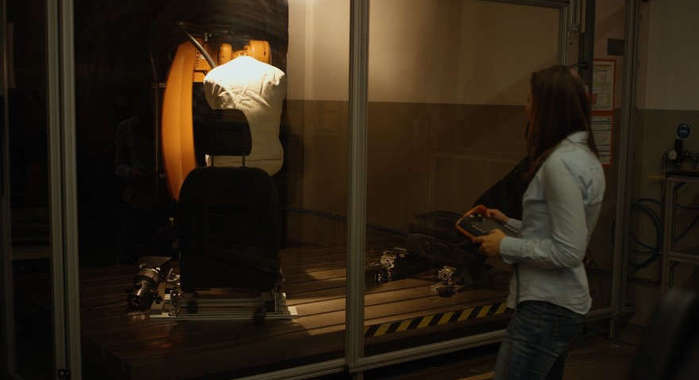 "Robutt" sits on seat 25,000 times to test a decade of use in just three weeks
With the help of "Robutt", Ford say that "Robutt" can simulate 10 years of driving in just three weeks. Seats that pass the test will be used on the new Ford Fiesta. The butt robot is sitting down and getting up for 25.000 times in just one session.
"Previously, we used pneumatic cylinders that simply moved up and down. With the 'Robutt', we are now able to replicate very accurately how people really behave" said Svenja Froehlich, a durability engineer, at Ford's European HQ, in Cologne, Germany.
The test was carried out initially on the new Ford Fiesta, but the new test is now being rolled out for every model in Ford's European lineup.
Photo credit: drivemag.com