Two new features measuring the performance on YouTube were launched by Google at SMX West – beyond e-commerce and Shopping ad formats.
They are meant to improve call to action and get to the users based on recent search history.
YouTube gets the search intent feature
The targeting on YouTube based on Google search has been available since 2017. This means that marketers and advertisers can reach their audience from signed-in users on Google and draw them to YouTube once they've searched certain keywords on Google. The custom intent audiences feature is available on Google since November last year. The campaign data can be all collected from search history, websites and YouTube channels.
How it works
The tools for setting the campaign are the keywords regarding the products or services the users might search. The campaign is set up in AdWords for YouTube. So, the promotional messages reach the audience via YouTube videos. For example, a cosmetics producer can reach its audience on YouTube via "hydrating cream" search on YouTube. The custom intent audience for YouTube feature can be accessed solely from AdWords.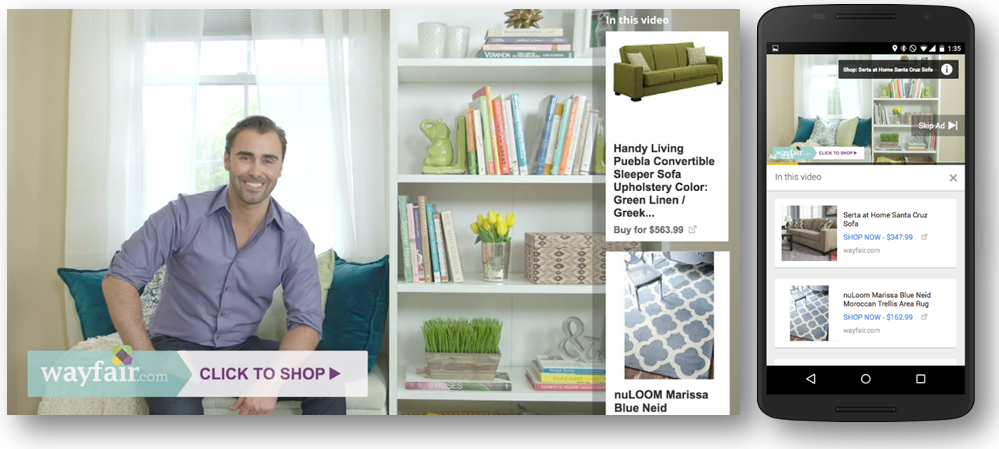 Customized call to action features mobile and desktop
On mobile, the ads are shown below the video, meanwhile on desktop appears at the top of the recommendations column on the right. Marketers can add their own modules as logo or image. TrueView for Action can also be skipped after 5 seconds of ad watching.
ClassPass was one the companies that tested the new feature. Its ads were targeting users that have wellbeing and fitness goals.