There's no magic formula for knowing when and why the clients will really make a purchase. They might spend weeks seeking for recommendation by relatives and friends before making the payment.
Even from the last 2-3 years ago, the shopping habits have shown that the customers are keep on having at their disposal as many buying channels as possible. The customers want to easily migrate from one channel to another. The digital developments a company does are important not only in themselves, but in being helpful for the other commerce channels. In order to have a clear vision over the customers' needs, the retailers should deeply understand how their customers think about omnichannel. It's a change from traditional digital to a multi-experience and highly transformed experience.
What's an omni-channel? Marketing leaders define it below:
Square: "Meeting people on the channels where they are shopping and buying, whether it's in a physical store or an online store or on social media, and connecting the dots between those channels. The purpose is to keep customers moving around within the brand ecosystem, with each channel working in harmony to nurture more sales and engagement."
Hubspot: "the ability to deliver a seamless and consistent experience across channels, while factoring in the different devices that consumers are using to interact with your business."
Google: "ensuring [retailer] marketing strategies are geared toward enabling customers to convert on any channel."
BigCommerce: "Stores selling both online and offline — likely also selling through multiple online channels (i.e. on Amazon, eBay, Facebook, B2B). We've also been referencing the importance of listing your product wherever consumers are already spending their time. This is increasingly known as contextual commerce, a more strategic take on the overarching omni-channel term."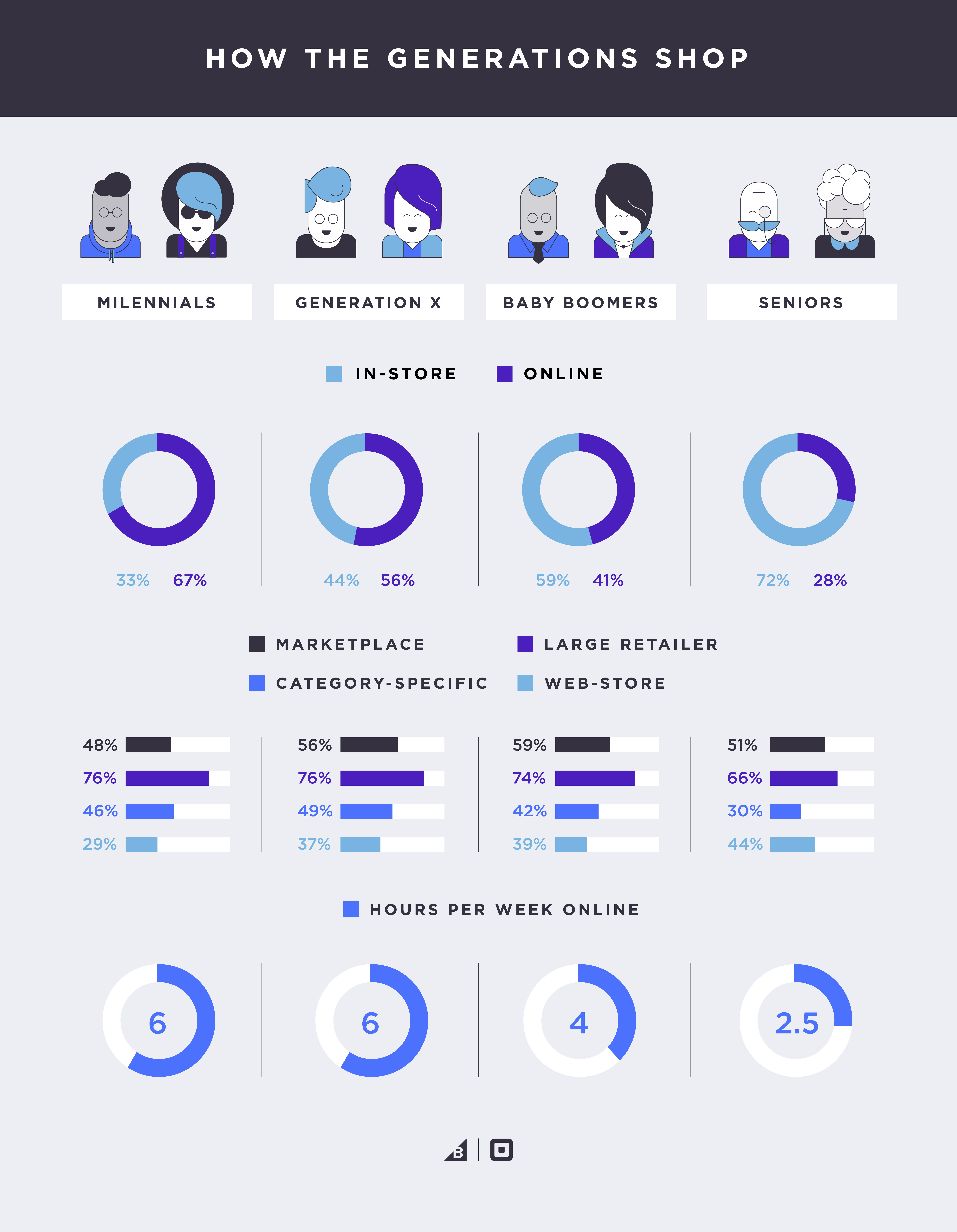 Revealing the opportunities
All starts from the customers, of course. That's why it's pivotal for retailers where the customers "travel" around their channels and when they should interfere for improving the channels connection. There's an obvious movement from big retail names like Macy's, JC Penney and Nordstrom that made enormous improvements to take the leap to omnichannel as the future of retail. All in the dramatic context of and redeeming sales values.
Macy's changes mean closing as many as 68 of its 880 stores and firing 10,000 employees.
The company will reinvest $550 million in new digital efforts.
"We continue to experience declining traffic in our stores where the majority of our business is still transacted," said Macy's CEO Terry Lundgren. "We are pleased with the performance of our digital business, with double-digit gains at both macys.com and bloomingdales.com; however, store sales continued to be impacted by changing customer behavior."
But one of the pioneers of the omnichannel transition is Farfetche.com. Their strategy is to integrate online and offline commerce wherever possible. The customers have the possibility to select products online and trial them in offline stores.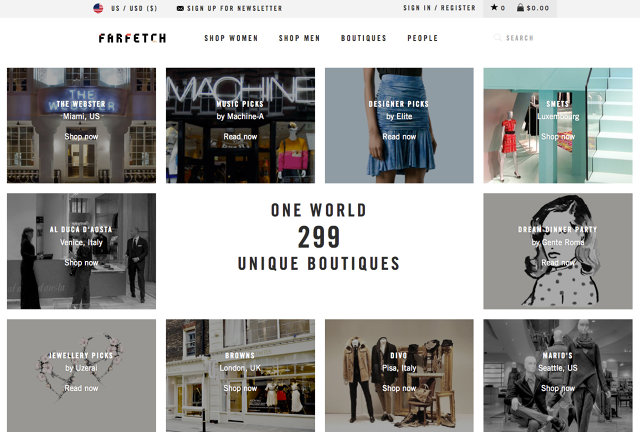 The strategy model includes technology use in order to make seamless transition from brick and mortar stores to online platforms. All content is API based meaning easy integration. Farfetch has also an allocation system of sales: if two distributors are selling the same product.